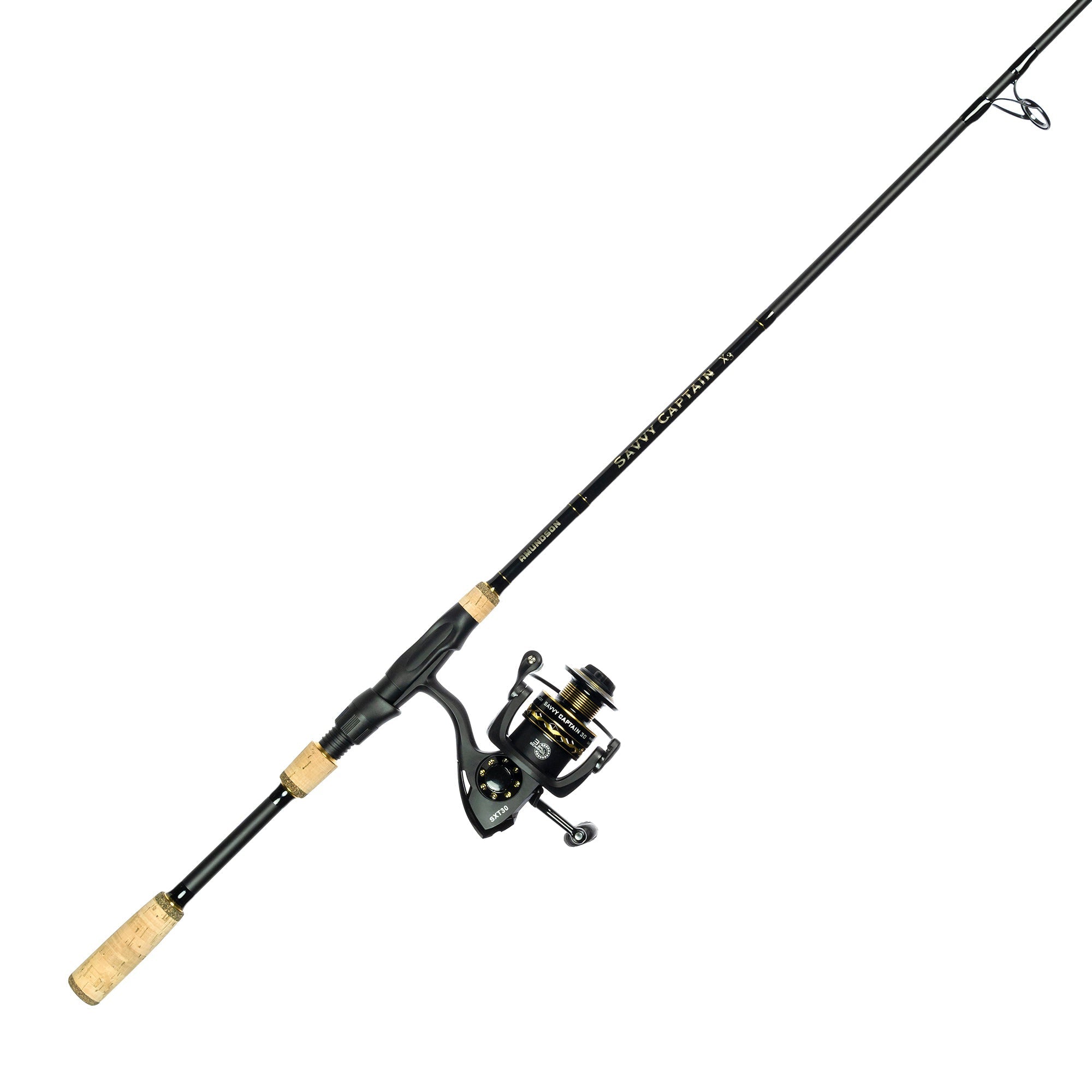 Savvy Captain Spinning Combo
•Lightweight IM 6 and IM 7 carbon composite blank construction in matte black finish
•For reduced line friction, it features Silicon carbide guide rings, light and strong
•Black guides wrapping.
•The handle is a Soft Cork spilt grips with Corkalon ends, which feels good in the hands and offers a strong and comfortable grip for long fishing durations.
•Size 30 and features 3+1 ball bearings system
•lightweight graphite body in matte black
•5.0:1 gear ratio
•aluminum spool
•aluminum handle
•Anti-vibrate system
•super smooth, strong and well-balanced.